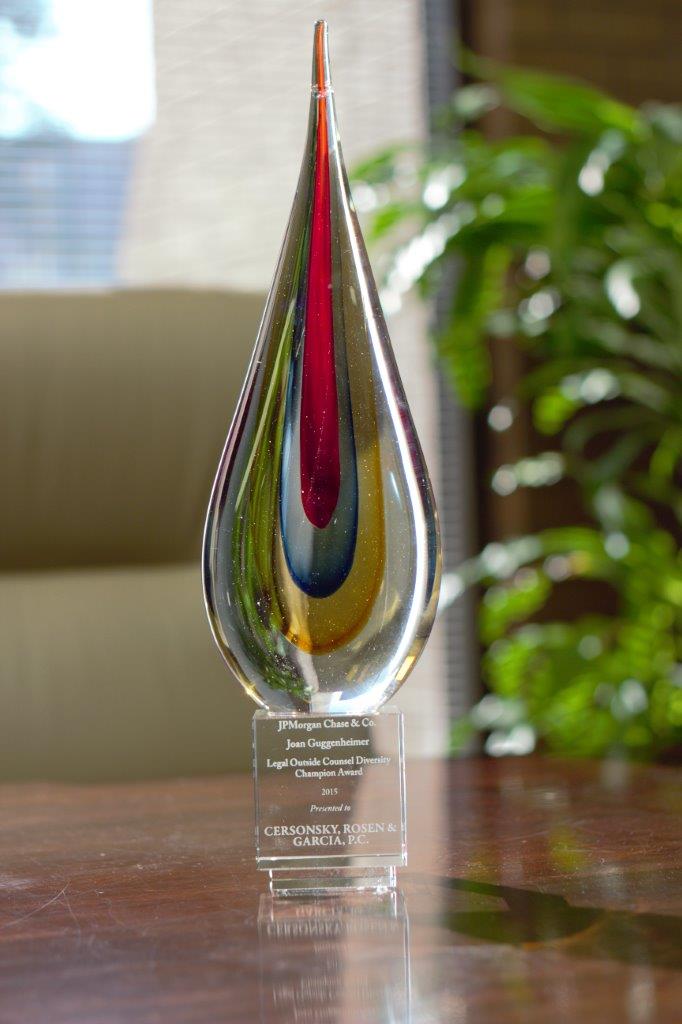 Cersonsky, McAnelly & García, P.C. is Houston based law firm that serves clients' needs locally and throughout the State of Texas. CMG provides cost-effective and results-oriented representation in:
commercial litigation and business disputes
commercial collections and creditor's rights
financial institutions/banking law
corporate and business entity formation and contract preparation
employment defense and
appeals
The attorneys at CMG work closely with their clients to determine the best solution for their particular needs, and the firm specializes in individualized advice resulting in the client's better understanding of the legal process. CMG's size offers its clients responsive representation and dynamic solutions for unique challenges the clients face.
CMG is proud of its diversity in its ownership, staff and vendors. In January 2016, Cersonsky, Rosen & Garcia, P.C., CMG's predecessor, received the 2015 JPMorgan Chase & Co.'s Joan Guggenheimer Outside Counsel Diversity Champion Award.
"Cersonsky, Rosen & García, P.C."  "A full service minority-owned law firm based in Houston, Texas. The firm has successfully represented JPMorgan Chase in a number of matters. The firm's commitment to diversity is evident from both its strong leadership as well as the support provided to its associates to participate in diversity programs and be involved with community engagement. The selection committee was impressed by the feedback from Legal colleagues about the firm's work quality and results."