John "Cortland" Timm joined Cersonsky & McAnelly, P.C. (then Cersonsky, McAnelly & Garcia, P.C.) in January 2021 and is an associate attorney. Cortland was admitted to practice law by the State Bar of Texas in November 2017. He graduated from Texas A&M University in 2014 with a B.S. degree and the University of Oklahoma College of Law in 2017 with a J.D. degree.
While in law school, Cortland served as class representative and was on the Dean's Honor Roll for two semesters. He was also a member of the ABA Negotiation Team for one year. Outside of school, Cortland served as a Licensed Legal Intern at the Cleveland County District Attorney's office for 2 years and assisted with the misdemeanor and felony dockets, handling bond hearings, preliminary hearings, and evidentiary suppression hearings. Following law school, Cortland accepted a position at the Hays County District Attorney's Office as a misdemeanor prosecutor. While there, he managed a caseload of 300+ cases from inception and tried numerous misdemeanors. Cortland transitioned out of criminal law in 2019 and joined a boutique litigation firm in Austin, Texas which specialized in landlord/tenant law. While at this firm Cortland assisted variety of clients, ranging from individual landlords to large national multi-family property managers. He handled a variety of landlord/tenant issues including, but not limited to, eviction trials and appeals, fair housing act complaints, drafting leases and other relevant contracts and interpreting local, state, and federal housing regulations. At the onset of the COVID-19 pandemic, Cortland counseled clients, providing insight and interpretation of rapidly evolving emergency orders and moratoriums related to landlords.
Cortland's practice areas include commercial and consumer collections, business litigation, Deceptive Trade Practices Act (DTPA) violations, fraud, recovery of personal and real property collateral, and foreclosures. Cortland also assists landlords with drafting lease agreements, commercial and residential evictions, and other related real property disputes.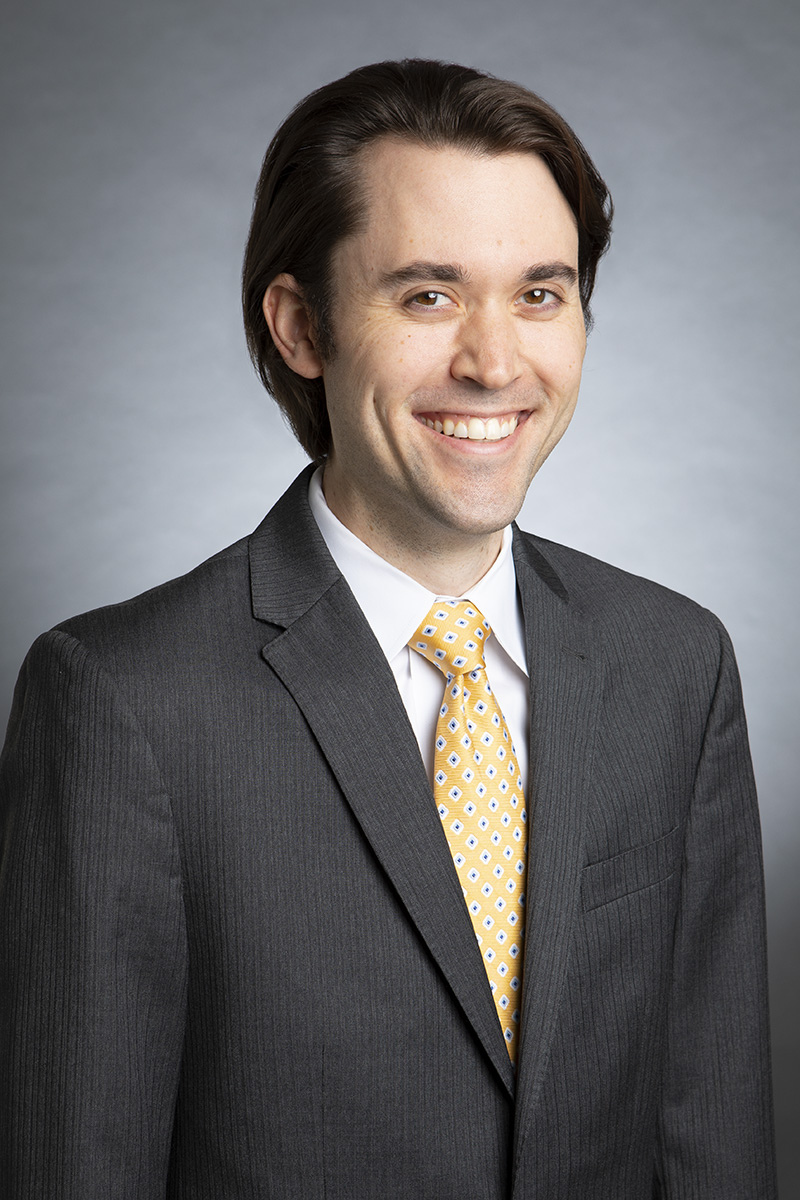 Education
JD, University of Oklahoma College of Law 2017
B.S. Texas A&M University, 2014
Practice Areas
Commercial Litigation
Consumer and Commercial Collection
Foreclosures
Landlord Representation
Courts of Admittance
Texas State Courts
U.S. District Court, Southern District of Texas
Memberships
State Bar of Texas
Houston Bar Association